A Joyful Mid-Autumn Celebration at Holidaypac!
Holidaypac
2023-11-10
3007
Yesterday, Holidaypac, the renowned company known for Eco-friendly Packaging and Display Solution, hosted a delightful Mid-Autumn Festival event. The entire staff came together to participate in a lively dice game called "Bo Bing," followed by a scrumptious feast. The highlight of the evening was when our esteemed boss personally awarded the outstanding employees. Let me share with you the incredible moments we experienced during this memorable celebration!

The Mid-Autumn Festival is a significant traditional Chinese holiday that symbolizes unity, gratitude, and the celebration of harvest time. At Holidaypac, we believe in embracing diverse cultural festivities, and this year, we decided to commemorate this special occasion with our dedicated employees.

The event kicked off with an exciting game of Bo Bing, a traditional Chinese dice game enjoyed during the Mid-Autumn Festival. Laughter and cheers filled the air as colleagues gathered around tables adorned,the game not only brought us closer but also showcased our competitive spirit and camaraderie.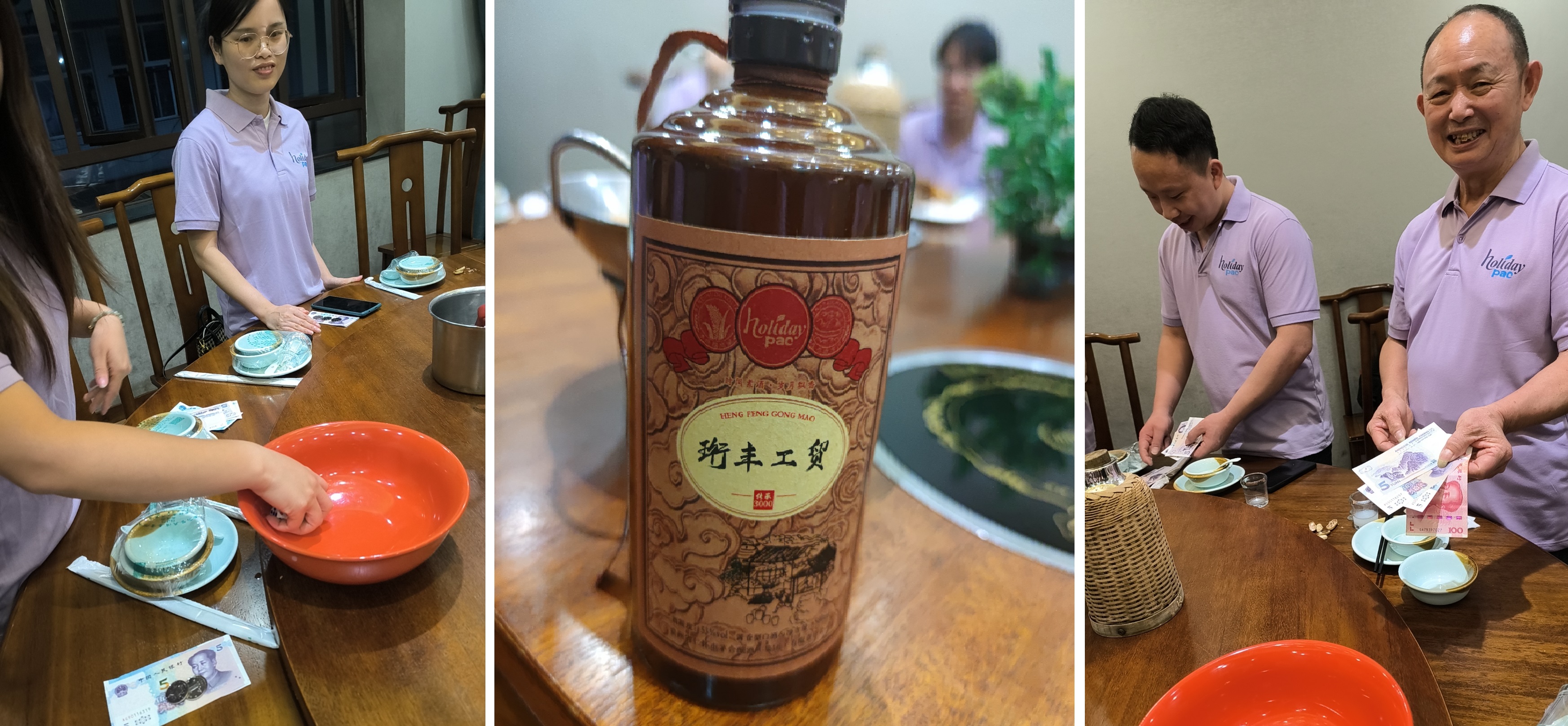 After Bo Bing game, it was time to indulge in a sumptuous feast. The company spared no expense in arranging a delectable spread of traditional Chinese delicacies, symbolizing abundance and good fortune, every dish was a testament to our commitment to celebrating cultural diversity within our organization.

As the evening progressed, excitement filled the room as our esteemed boss took the stage to honor our exceptional employees. With heartfelt speeches, he acknowledged their hard work, dedication, and contributions to the success of Holidaypac. Each awardee received a personalized trophy and a token of appreciation for their outstanding achievements. It was truly a proud moment for both the recipients and the entire company.

⚙Conclusion:

The Mid-Autumn Festival celebration at Holidaypac was an extraordinary experience that brought us closer as a team and allowed us to appreciate the rich cultural heritage of our colleagues. The combination of thrilling games, mouthwatering food, and recognition of excellence made this event truly unforgettable.

At Holidaypac, we firmly believe that fostering a positive work environment and celebrating cultural diversity are essential for the growth and success of our company. This Mid-Autumn Festival celebration was a testament to our commitment to creating a harmonious and inclusive workplace.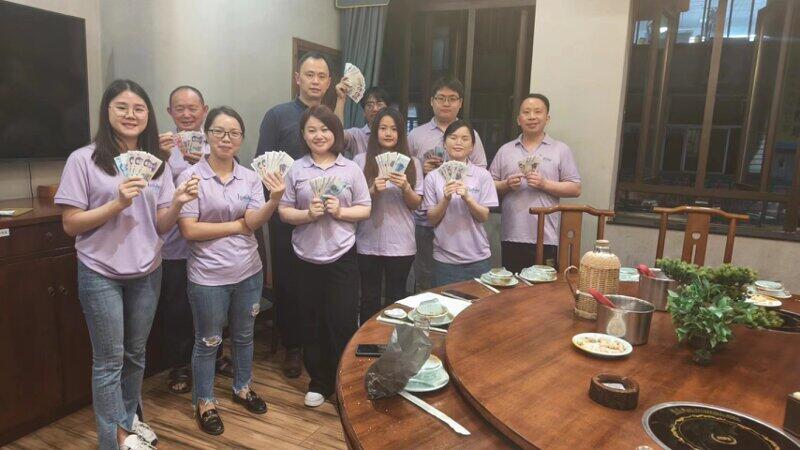 As we bid farewell to this year's festivities, we eagerly anticipate future celebrations that will continue to strengthen our bonds and create lasting memories. Until then, may the spirit of unity and gratitude that permeated our Mid-Autumn celebration inspire us all to strive for greatness in both our personal and professional lives!
Happy Mid-Autumn Festival!
The Holidaypac Team