Can I use disposable parchment paper in the air fryer?
Holidaypac
2022-12-12
100
Of all the ways to fry food, there is no healthier way to cook than in an air fryer. You can cook crispy and tender food with a small amount of oil, or no oil at all. Air fryers use electric radiators and high-speed fans to quickly circulate hot, dry air around the food. Not only is this method of cooking quick, but it's also a great way to recreate some of our favorite crispy foods that usually require a deep fryer. The air fryer can fry French fries, fried chicken legs, fried chicken wings, fried sausages, and all the food we want to fry, which can be achieved with the air fryer.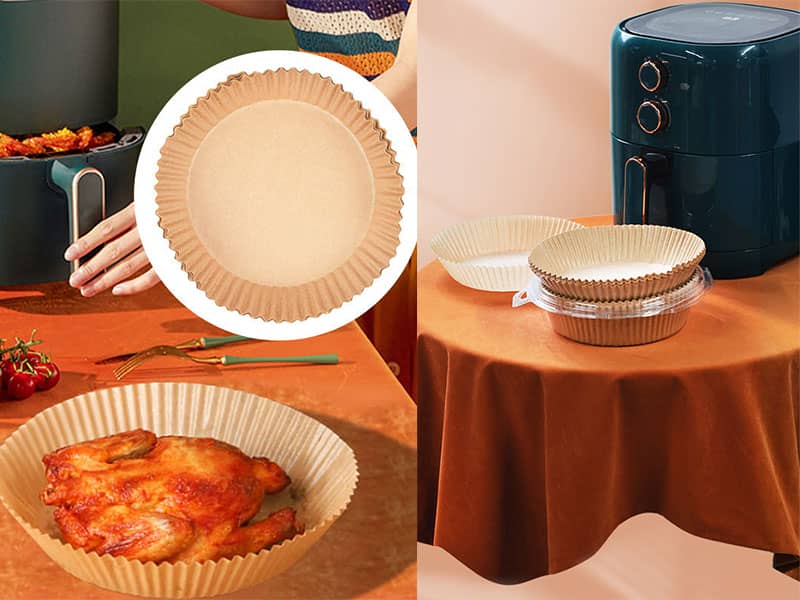 I think a lot of people have a problem with cleaning out that pesky fryer basket after using the air fryer. This extremely patient cleaning job is really uncomfortable. Therefore, we have produced a disposable air fryer parchment liner, which is used to wrap the food, which can not only prevent the oil from flowing into the fryer basket but also control the food from running around.
Disposable air fryer parchment paper comes in two varieties, perforated and non-perforated. Obviously, the air fryer parchment paper with holes to help the hot air circulate and cook your food perfectly is perfect for the job. But there's also the issue of cleaning because the perforated parchment cannot store the oil on top of the food, and it ends up running down on the fry basket, creating a tedious clean-up hassle. So we recommend using non-perforated air fryer parchment paper, which will make your cooking delicious and easy.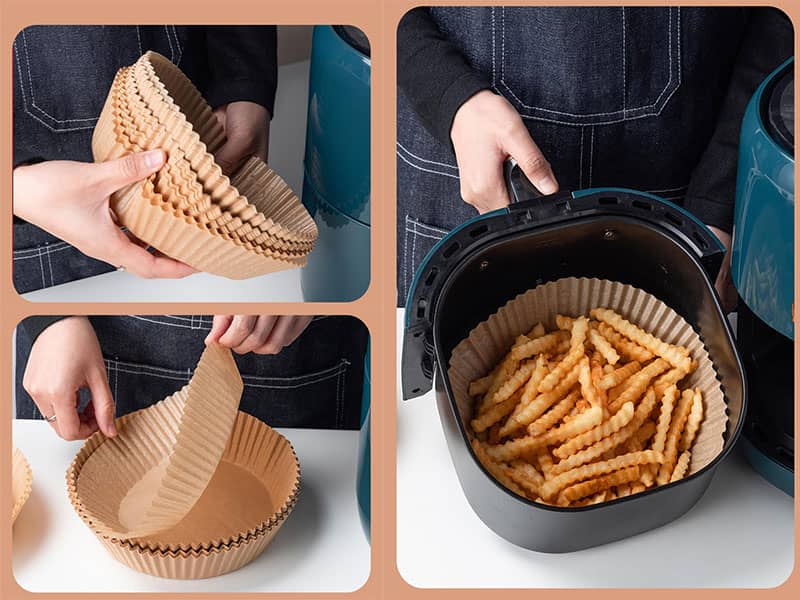 Our Air Fryer Disposable Parchment Paper is food grade, has no hygienic concerns, and it's also biodegradable and compostable, so you don't have to worry about damaging the environment. As an air fryer paper manufacturer, we have various styles of parchment paper, round, rectangular, etc. We can also customize the size according to your needs, welcome to contact us.