About The Air Fryer Liner Hot Sale And Price War In Amozon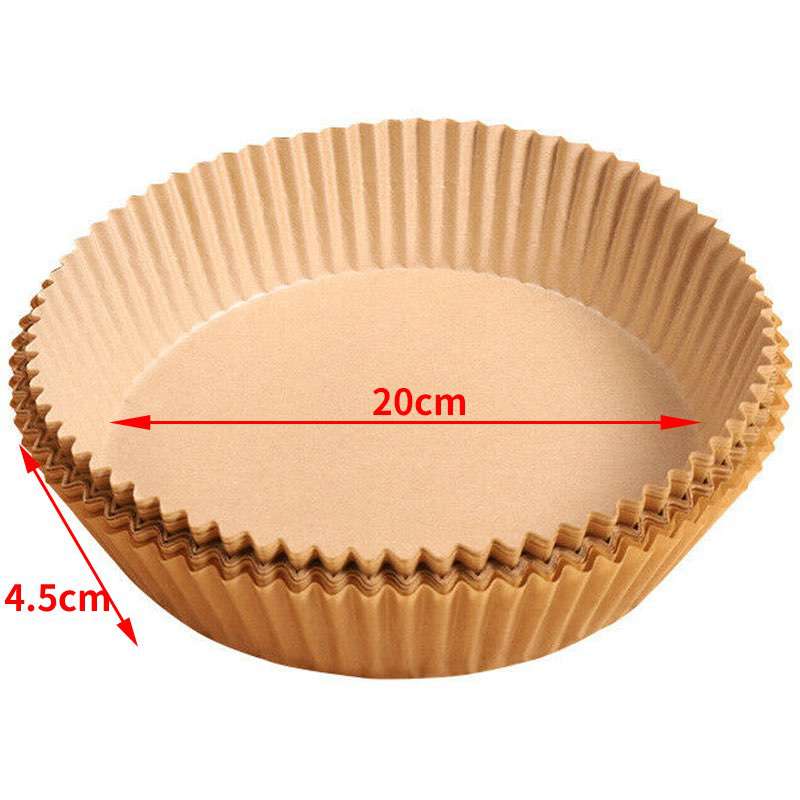 Product details
7.9inch large size Air Fryer Disposable Paper Liner/Air Fryer Liners/Air Fryer Parchment Paper/Parchment Paper for Air Fryer/Cooking Paper for Air Fryer. Food Grade Air Fryer Paper Liners for Baking Roasting Microwave
Why air fryer disposable paper liners is a good helper in your kitchen?
Just throw away the air fryer disposable paper liners after use. No need to clean the fryer anymore.
Sufficient quantities offer a wide range of choices for your daily cooking, baking and replacement needs.
These disposable paper liners can effectively keep food residue away from air fryer and make it as clean as unused.
How to use the Air Fryer Liner?
1.Preheat the air fryer (*Do not put baking paper when preheating)
2.Put the air fryer parchment paper in
3.Put the food on the top of the liner, and bake.
Healthy and Reliable Material
The air fryer liner is made of food-grade natural parchment paper, which is waterproof, oil-proof, non-sticky, 100% healthy, and has good heat resistance.
No change in the taste of the food
The heat is generated by air circulation from the pan\'s wall, and it won\'t affect the air circulation by using disposable paper liners. When baking, the grease comes out to the paper liner, ensure the original taste of food.
Keep Your Air Fryer Clean
If you hate cleaning after baking, If you want your kitchenware and dishes to be free from cleaning, you can try these air fryer disposable paper liners, baking will be so much easier with this. There will be no sticking and no oil or grease in your food.
Notices
In order to avoid burning in air fryer please don\'t put air fryer paper liner at the preheating time.
Parchment paper for air fryer cannot be used directly on the open flame or directly on the charcoal grill.
Sufficient quantity: the package that you receive includes 200 pieces of air fryer parchment paper liners, enough quantity to provide a wide choice and meet your daily needs for cooking, baking and replacement
Reliable and safe: these disposable air fryer liners baskets are made of parchment paper, which is waterproof and grease-proof material, and with nice heat resistant, can withstand temperatures up to 428 degrees Fahrenheit
Keep your air fryer clean: these round parchment paper air fryer liners can effectively keep the food residue away from your air fryer and microwave, which are convenient for you to clean, save time and energy
Round shape design: these non-stick disposable air fryer liners baskets are designed with a round bowl shape, which do not need to tear, fold, cut, nor bend, and you can directly put it in when you are ready to cook, easy to use
Wide applications: these parchment paper air fryer liners can be applied for baking, roasting, frying, air fryer, microwave, steamer, or serving food, suitable for home baking, camping, BBQ, summer party, and so on, lightweight and practical