4 problems to pay attention to when custom cardboard display stand
Holidaypac
2023-08-10
744
Cardboard display stands play a very important role in retail promotions, and their convenience and low cost are favored by more people. And custom cardboard display stands are also very important, there are many details to pay attention to.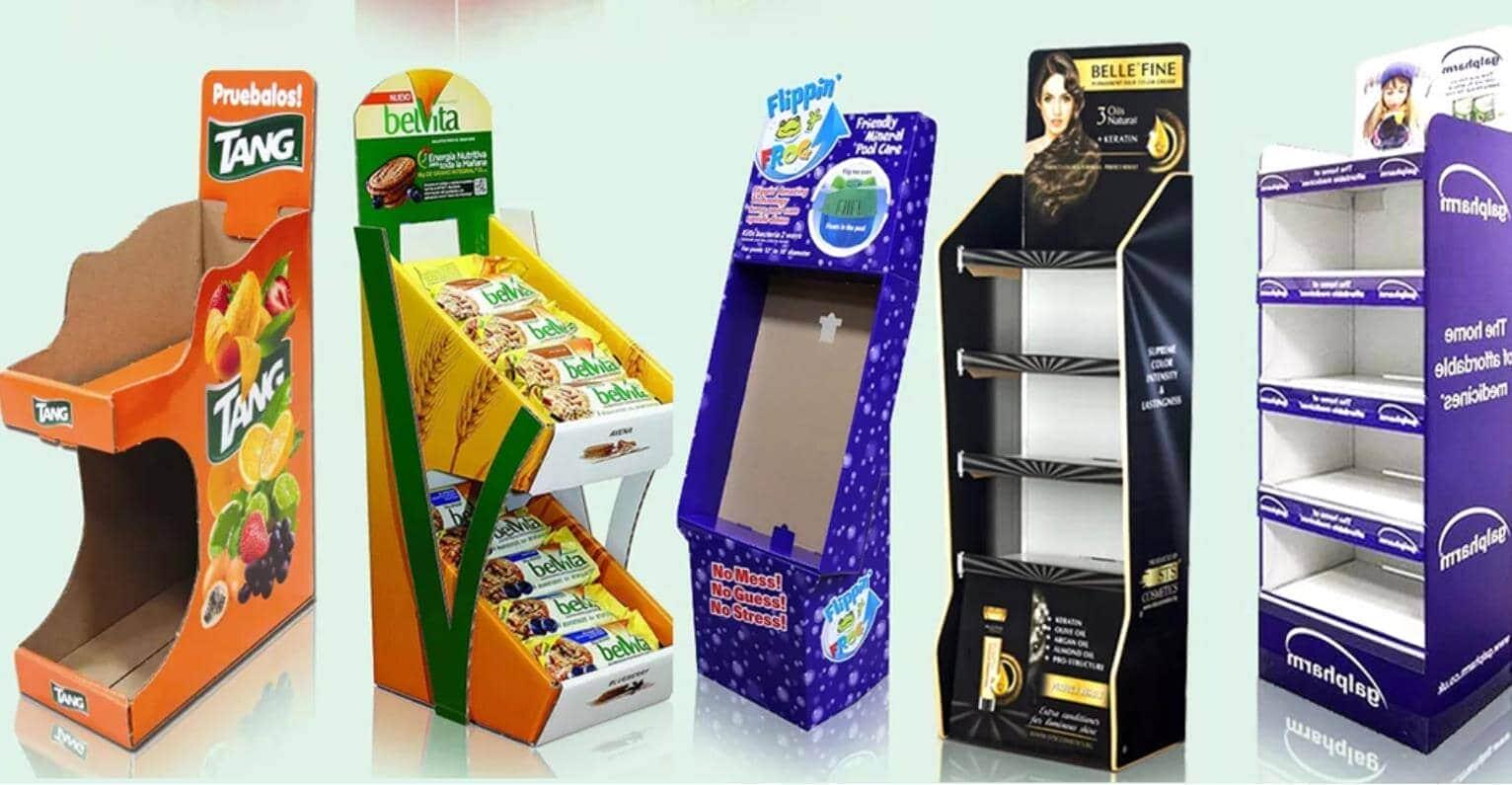 1. The price influencing factors of cardboard display stand
There are many factors that affect the price of cardboard display stands. Different processes, structures, sizes, and quantities will affect the price of cardboard display stands. When you're customizing cardboard displays, the more quantities you have, the better the deal for a single display. So sometimes you buy a paper shelf, the same size, the same craft and structure, and the price is higher than others, just because you have less quantity.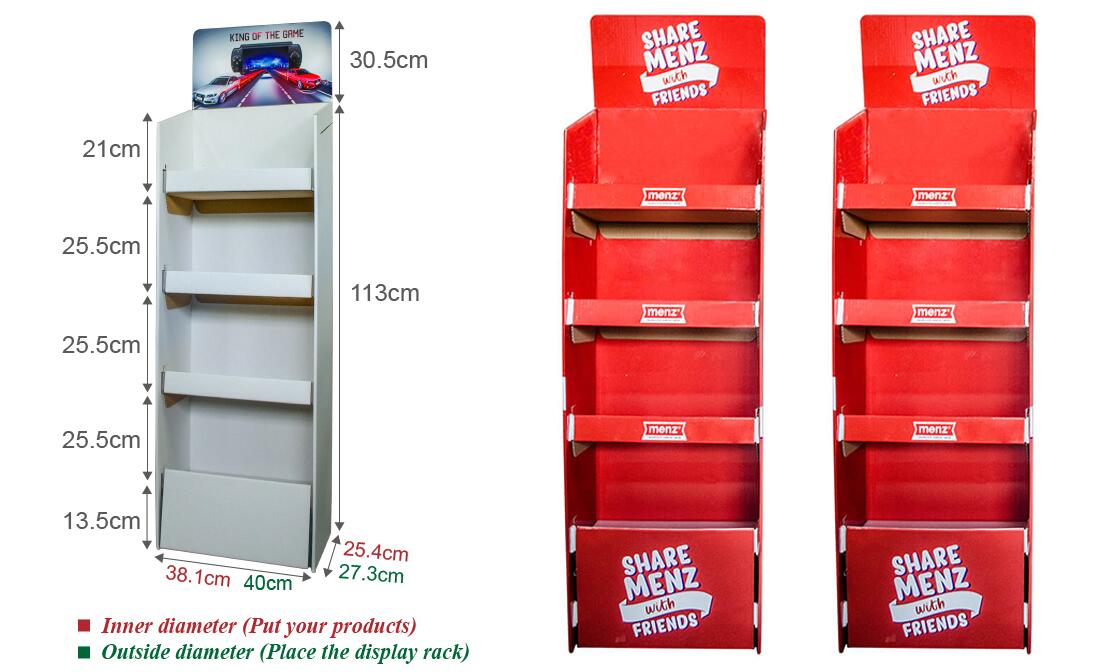 2. Which cardboard display stand is right for me?
According to your next application scenario, choose a matching style, is it a floor-standing paper display stand, a vertical paper display stand, a hooked paper display stand, or a countertop display box? If you are undecided, let the display stand manufacturer give you advice. They will combine their own experience to design a suitable Cardboard display stand according to the selling point of the product.
3. Can the Cardboard display stand to support the weight of my cargo?
Cardboard display stands are made of corrugated paper, and their load-carrying capacity is based on structural characteristics. The selected good material has a stronger load-carrying capacity than the inferior material. The paper holder can be replaced according to the required load-bearing product. required load-bearing capacity, so be sure to tell the cardboard display stand manufacturer your load-bearing needs when ordering paper shelves.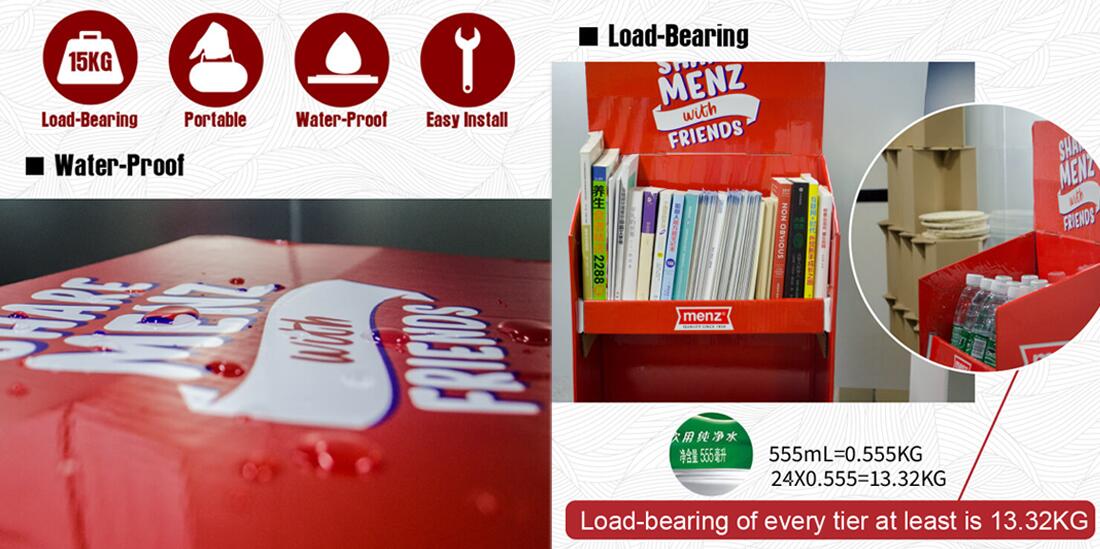 4. What kind of cardboard display stand manufacturer should I choose?
Customized cardboard display stands, according to their own product market positioning and terminal display scenarios, put forward demand plans to display stand manufacturers, and later manufacturers will issue plans according to requirements, and both parties will start proofing and mass production after confirmation. The scale and qualification of cardboard display stand manufacturers are also important reference factors. One is to have good credit, which can guarantee the customer's pre-purchase, mid-term production, and after-sales service. One is a rich experience, there are many customer cases.
Holidaypac factory is a comprehensive and professional retail display manufacturer. One-Stop Service, We integrate planning, designing, printing, packaging, displaying, transport, warehousing, and marketing. Regardless of store size or number of stores, we provide a one-stop POP Solution. If you need it, please contact us.